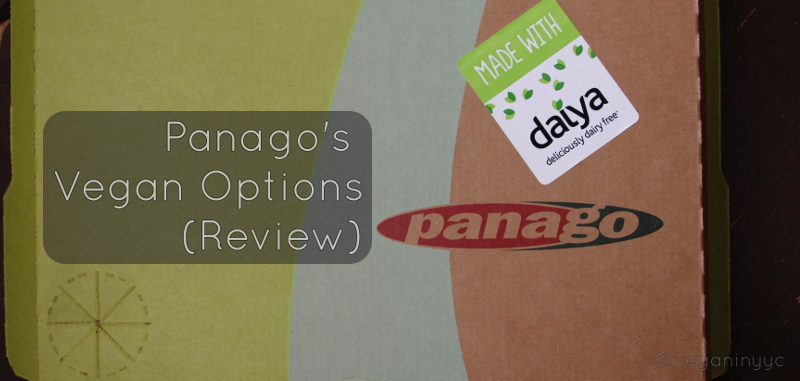 While I really enjoy making meals at home, there are definitely times when it's nice, or even down right necessary, to have someone else do it for you. So when Panago contacted me and offered to send me some of their vegan options to try, of course I said yes. Just last year, the Canadian franchise announced that all of their crusts became vegan-friendly, and they have a meat-free pepperoni and vegan cheese on the menu.
The Order
I tried 3 pizzas from Panago – a Vegan Deluxe Pepperoni on original hand-tossed crust, a Veggie Mediterranean on multigrain crust, and  Gluten-Smart pizza with meat-free pepperoni, banana peppers and pineapple. Each pizza was topped with Daiya's dairy-free cheese. I also tried Panago's Mediterranean salad with vegan Italian dressing and the cheese removed, and their organic lemonade.
Luckily, I had my husband and some friends on standby to help me eat it. 😉
The Food
PIZZA
The pizzas arrived hot and fresh. The Mediterranean was loaded with veggies like kalamata olives and spinach, and the Daiya cheese was delicious in place of the mozza and feta. I wasn't expecting to like the Daiya as much as I did, but the secret to Daiya is getting it hot enough to melt.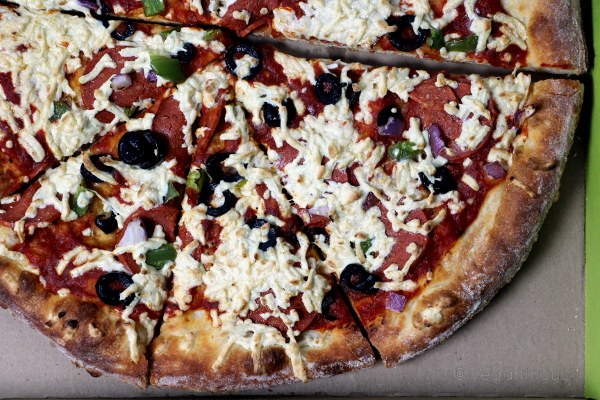 The Vegan Deluxe Pepperoni reminds me of conventional deluxe-style pizza; the red onion, green peppers, and black olives are so good with the meat-free pepperoni. But probably most surprising was how soft and tasty the Gluten-Smart crust was.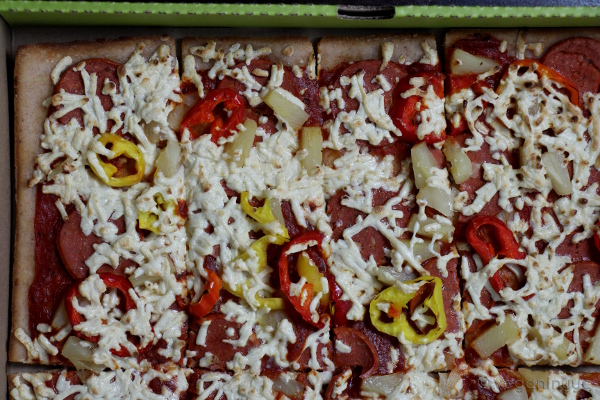 SIDES AND BEVERAGES
While the 'za was the main event, the salad had fresh crisp ingredients and the Italian dressing was simple and delicious.
The lemonade was tangy, tasty, and refreshing. They also have "orango" (orange and mango) and "grapple" (grape and apple) organic juices that I'll try with my next order.
Final Verdict
Many enthusiastic thumbs up for Panago's vegan pizza option. One of the things that I really appreciate is that a signature vegan option is available for order right off the menu. But if you really feel like something different, they also have plenty of vegan toppings to build your own creation. Extra points for being able to order on whatever crust you like. And with many locations across YYC, it's one of the more accessible options for vegan take-out or delivery.
Have you tried Panago's vegan pizza? What are your favourite pizza toppings? let me know in the comments below.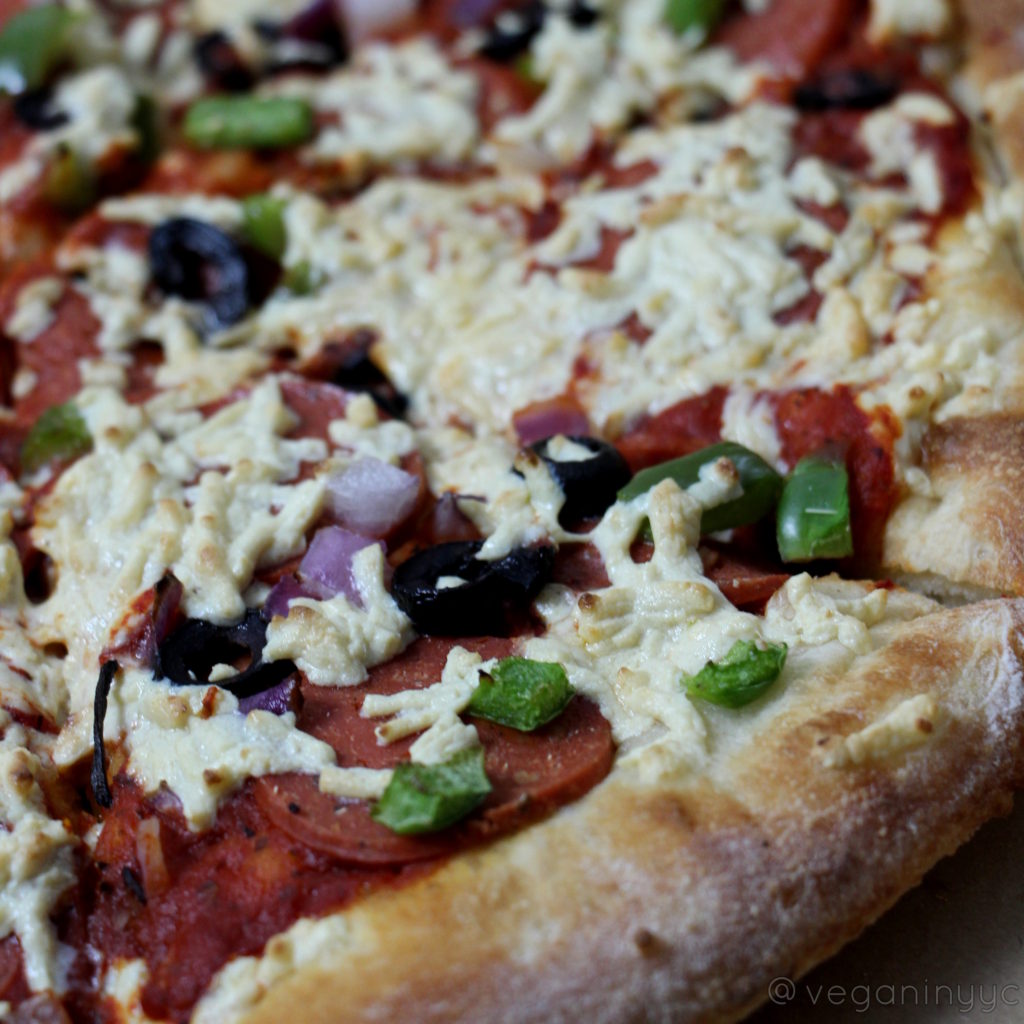 Disclosure: This post sponsored by Panago; all words and opinions are my own.