These Easy Mashed Potato Pancakes are a snap to make and a great way to use up leftover mashed potatoes. If you don't normally have leftovers, just plan to make extra mashed potatoes with another meal and then set aside to use for this recipe. You can do this up to a week in advance and these will still turn out delicious.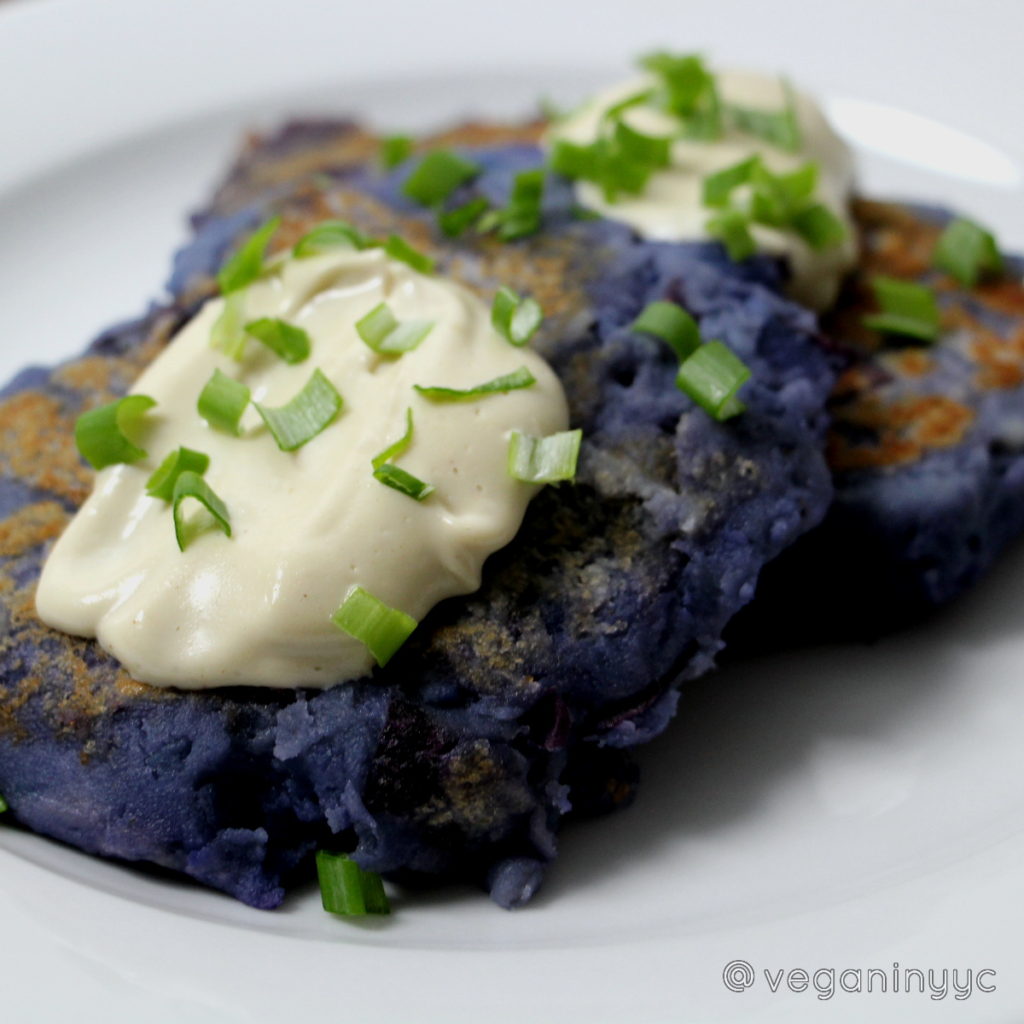 Easily doubles or triples, and works with any flavour of mashed potato you have. This time, I used leftover homegrown purple potato mash. I like to serve them with green onions and cashew sour cream on top, but apple sauce, gravy, or vegan cheese sauce would all taste great. Check out the full recipe below!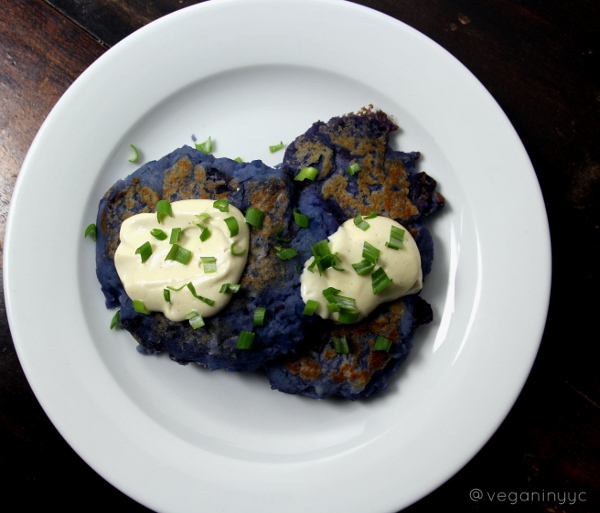 What's your favourite way to serve these Easy Mashed Potato Pancakes? Let me know in the comments. 🙂
Save
Save
Save
Easy Mashed Potato Pancakes
Ingredients
3

cups

leftover mashed potatoes

3

tbsp

aquafaba

2

tbsp

white flour

salt

to taste

3

tbsp

liquid vegetable oil

for frying

chopped green onions and vegan sour cream

for serving - optional
Instructions
In a large bowl, combine potatoes, aquafaba, and flour, and stir until well combined.

Taste; add salt as needed. Form into pancakes, approx 2.5" wide and 1/2" thick, and set aside on a plate

Warm frying pan over medium heat. Add 1 tbsp of oil to heat up. Once warm, add pancakes, 2-3 at a time. Cook until browned on one side, 6-8 minutes, flip, and cook until other side is browned. Continue until all pancakes are cooked.

(optional)Serve topped with sour cream and chopped green onions on top.