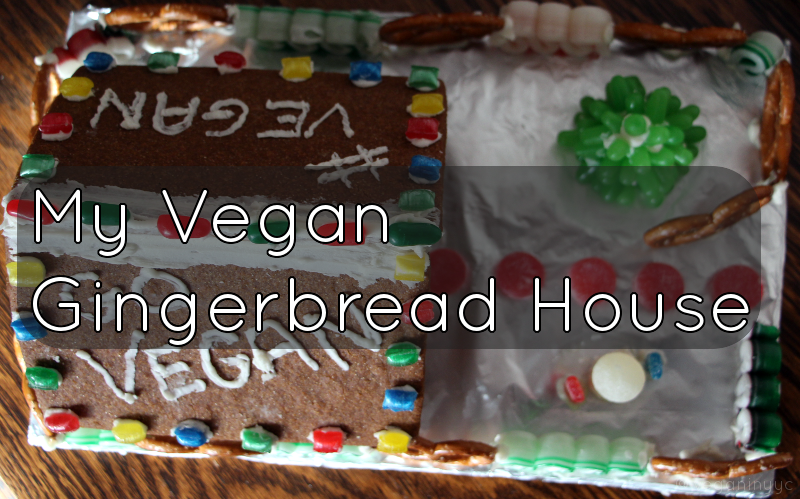 I didn't grow up building Gingerbread Houses, and I'm honestly not sure what possessed me to do it this year. It was probably all the vegan Nog I've been enjoying. 😉 Whatever the reason, after having an absolute blast putting one together, I think it might become a regular tradition in my house.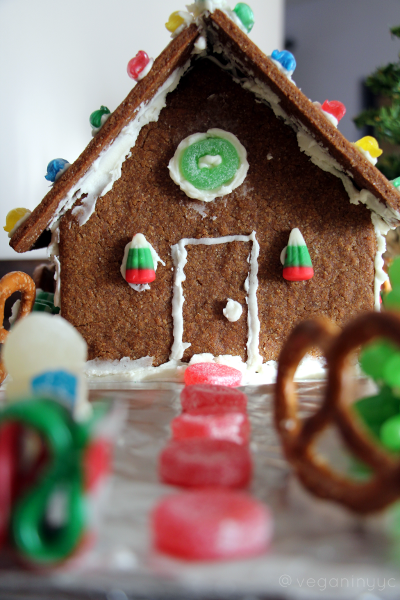 To create this Gingerbread House, I used a [Baked from the Heart] Gingerbread House Kit, a couple of Sour Patch Kids, and the following candy from Bulk Barn:
Sourdough Pretzels
Ribbon Candy
Miniature Satin Mix
Jumbo Yuletide Gums
Ribbon Candy
Reindeer Treats (holiday Candy Corn)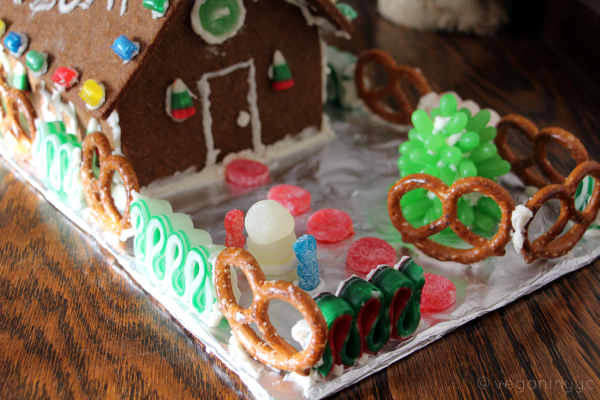 Gingerbread House Kits are available from Baked from the Heart until December 21st, 2016. Check out their [Facebook page] for ordering details.
Are you a big fan of gingerbread houses? What's your favourite thing to use to decorate? Do you build or buy your gingerbread house? Let me know in the comments below.