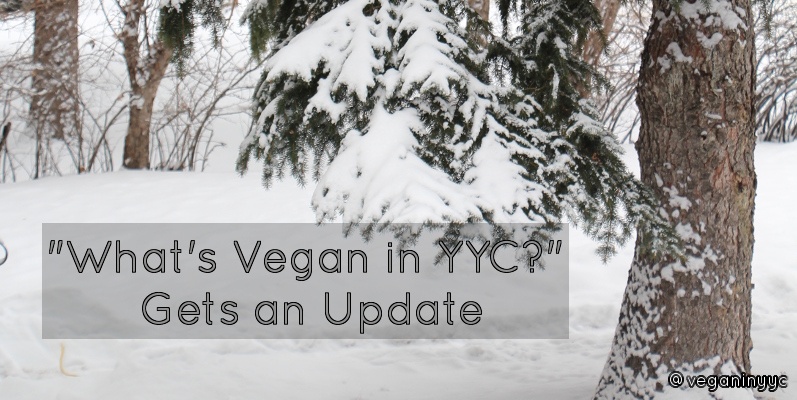 Hey there, YYC vegans, and welcome back to the blog. Almost a month ago, I promised that January 2nd would be the first "What's Vegan in YYC?" post of 2017. Unfortunately, I do have some bad news – I will no longer be making weekly "What's Vegan in YYC?" posts. Truth be told, I've never been super happy with the format; I don't think it's as current as it should be, and when I started the posts I had always intended to replace them with something even better later on.
Which is why I'm very excited to announce the launch of the Vegan in YYC Event Calendar. Easily accessible via the top and side navigation menus as well as http://veganinyyc.ca/calendar, it features YYC local special events, cooking classes, product launches, and other things of interest to vegans in the YYC area. I hope that those of you who enjoyed the "What's Vegan in YYC?" blog posts will love the calendar just as much, if not more so.
Save
Save
Save
Please leave a comment below and let me know what you think of the NEW Vegan in YYC Event Calendar, and let me know if there are features you'd like to see in any future updates.
And remember, although I do my best to scour the web for events and things of interest, I don't necessarily catch it all. To get your event on the Vegan in YYC event calendar, send an inquiry to info@veganinyyc.ca with "Calendar" in the subject line.
Have a wonderful day, vegans in YYC. I'll see you soon. 🙂